How To run Windows 95 or 98 on your BlackBerry Playbook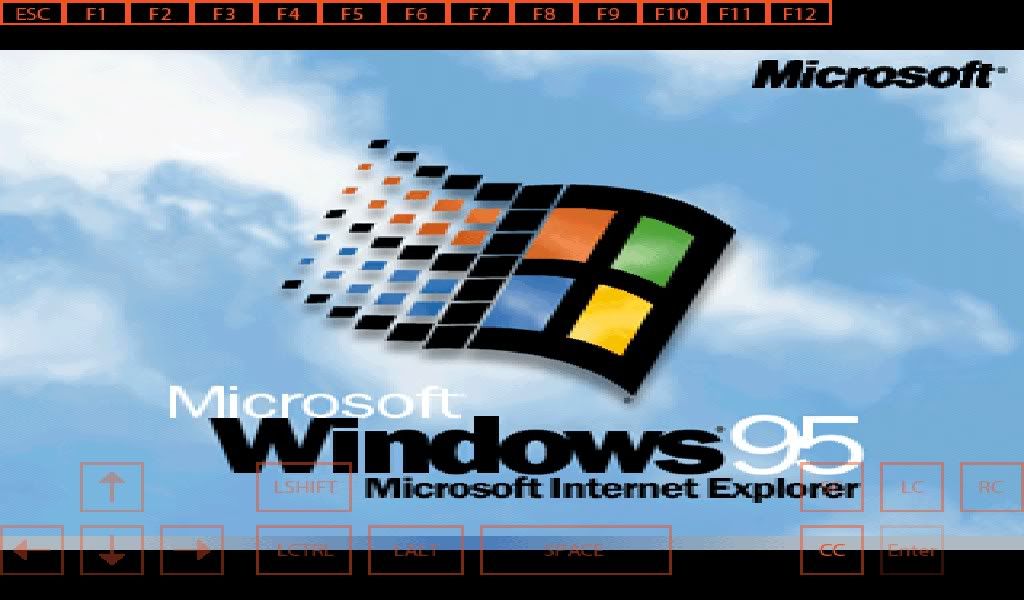 Update: The link for Windows 95 was down, so I zipped the w95.img and uploaded it. Just for kicks, I included a Windows 98 image that works as well, so now you can boot either Windows 95 or Windows 98 on your Playbook! </endupdate>
I don't want to take away from the incredible bargain that $300 off on a BlackBerry Playbook is. But this article might give you an additional incentive to pick one up at that amazing price.
Before beginning, I should mention that the OSBB team had nothing to do with figuring out how to do this. We're just presenting this tutorial.
Anyway, if you ever wanted to run Windows95 on your Playbook, now's your chance!
Note: You MUST be running Playbook OS2 for this to work.
The first thing you need to do download and install DosBox for your Playbook. DosBox is now available in BlackBerry App World thanks to A7omic at 
https://appworld.blackberry.com/webstore/content/84359/?lang=en
Next, you need an .img for Win95. You can get one here (thanks to PSX-Scene.com for the original downloads) in a zip file:
http://jumbofiles.com/skxnyww3maxf
Extract the folder using 7zip or Winzip. Place the Win95 folder into the misc folder on your Playbook using your PC. You can transfer it over Wifi (remember the how-to on mapping your Playbook as a network drive http://opensourcebb.com/2011/10/map-your-playbook-to-a-network-location-aka-easy-file-access-over-wifi/) or with a USB cable. I personally used a USB cable because I had one handy, and my router sucks.
Once you have the Win95 folder in the misc folder on your Playbook, launch DosBox.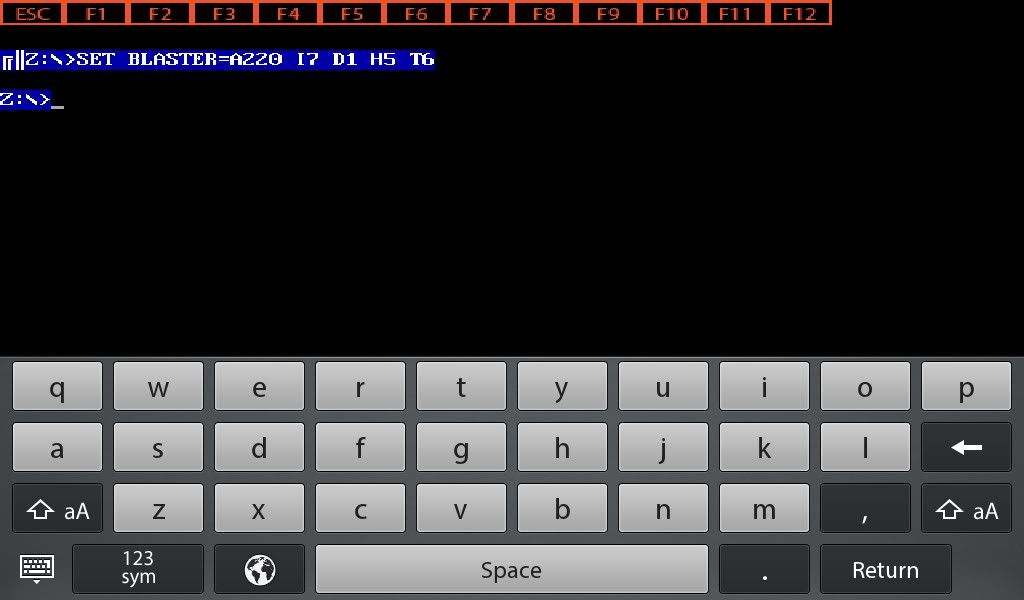 To bring up the keyboard, swipe up to the center of your Playbook screen from the lower left corner.
Type the following commands exactly as shown, hitting enter after each line:
mount c: /accounts/1000/shared/misc/win95
c:
imgmount a w95.img
boot w95.img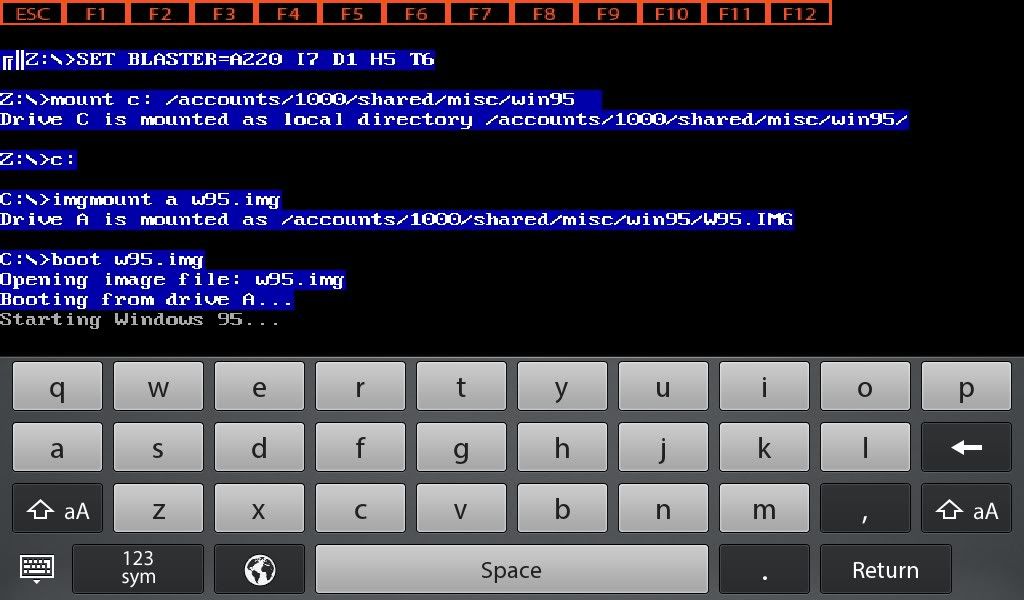 That's it!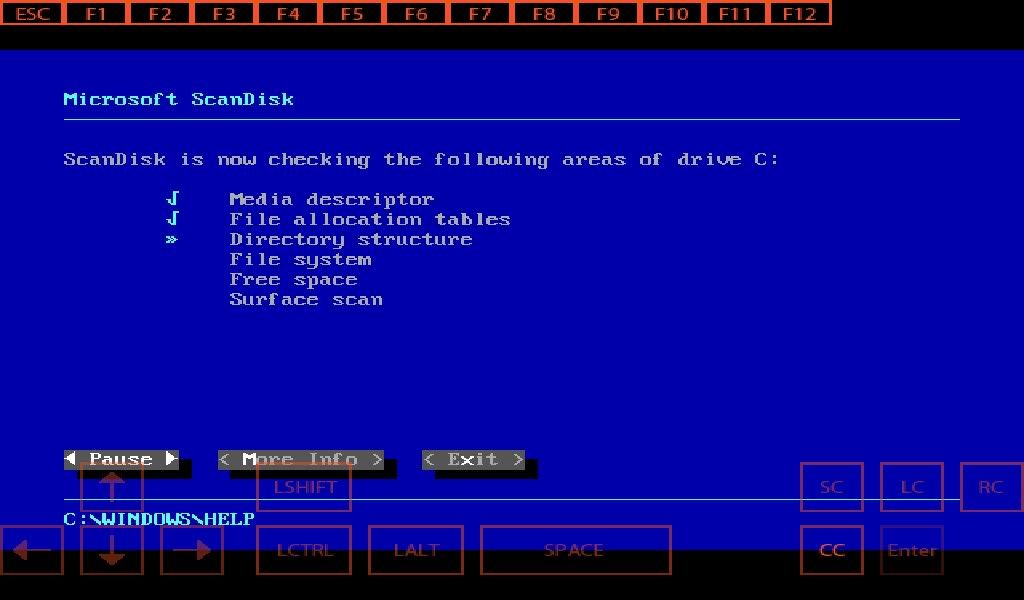 The internet doesn't work, but the mouse does.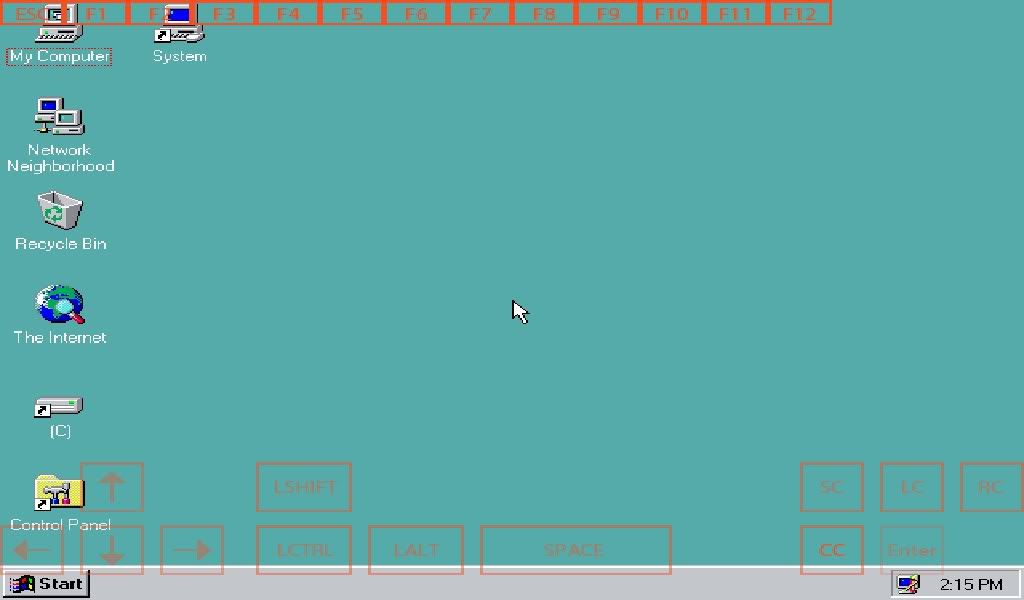 Windows 95 will take a minute or two to boot up, and then you can do all the awesome things that Windows 95 has for you to do like play solitaire, or use the calculator, or...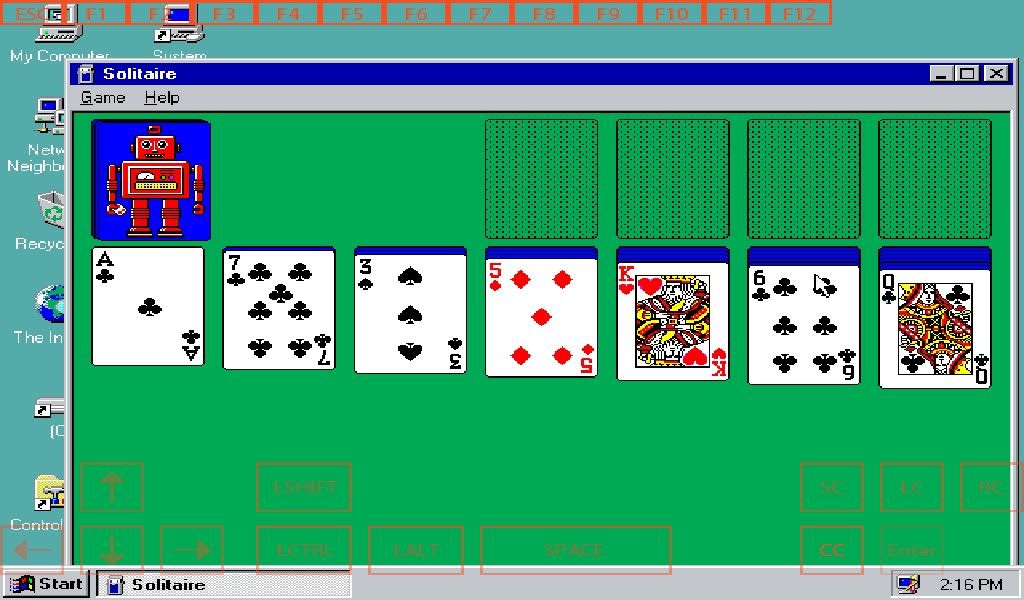 ...
or...
Why did you want to run Windows 95 anyway?
Enjoy :D
Co-founder and legal nay-sayer of OSBB. Owner of SCrApps Application Development, WebWorks aficionado, Open Source contributor. SCrid2000 on most blogs. I build awesome BlackBerry apps when I'm not doing legal work or spending time with my wife and two boys.
---
Follow me on Twitter - @GShaneC
Check out my apps in BlackBerry World
Website: SCrApps.org