How to downgrade your Playbook OS using a local copy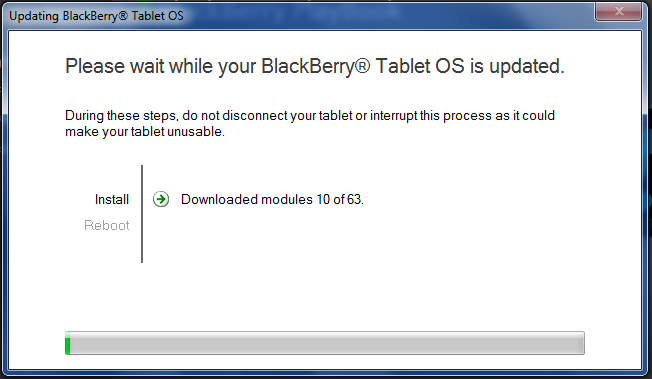 PLEASE NOTE! This method DOES NOT work to downgrade your PlayBook OS down from the Official OS2 2.0.0.7971!!!
People following the rooting of the Playbook probably know that the two latest OS releases block Dingleberry and prevent a root. Chris Wade (one of the creators of Dingleberry) gave instructions on how to setup an apache server and downgrade your Playbook (http://pastie.org/private/7nqzugk5odlf2qnxlxe4g). If my understanding is correct, the BBX Team from CrackBerry (made up of people like HaTaX and KermEd) are also working on another way to downgrade using a server. Unfortunately, many people don't have an apache server set up on their PC (although I personally think everyone should lol). This tutorial will show you how to trick Desktop Manager into installing any Playbook OS you want.
Before explaining how to do this, I'll explain quickly how it works. RIM seems to assume that anything in the temporary directory on your PC is beyond your reach. This instructional takes advantage of that false assumption and you swap out the main Playbook system file, and then Desktop Software installs it for you.
A word of caution: This procedure requires supervision and careful timing; the QCFM bar cannot be replaced until it has finished downloading, and must be replaced before Desktop Software begins installing it. As always, I seriously doubt this could cause any damage to your Playbook, but if it does it's not my fault. Damaged or unwanted Playbooks can be disposed of free of charge by me by sending them to my home :D
Alright, on to the instructions.
Step 0: Ensure that you're running the latest version of Desktop Software (http://opensourcebb.com/2011/11/leaked-blackberry-desktop-software-7-0-0-32-no-keycode-needed/) and you have a backup of your Playbook OS - this shouldn't wipe your Playbook, but better safe than sorry.
Step 1: Download the QCFM bar of the OS you want to downgrade to, and extract it to your desktop. I've been backing up all the Playbook OSes for a rainy day, and it seems like it's a good thing I did. Since most people aren't crazy enough to keep a bunch of old 200+mb playbook bars on their PC, the OSBB team has upped these files to Multiupload.
Download 1.0.8.4985: http://www.multiupload.com/5H51PVL59F
Download 2.0.0.4869: http://www.multiupload.com/05PS1T8GEB (If you want to downgrade to OS2, register for the Playbook Beta).
You only need one of these files, which is good because they're both over 200mb.
Step 2: Navigate to C:\Users\*Your User Name*\AppData\Roaming\Research In Motion\BlackBerry\Loader Cache. You might need to enable viewing hidden files/folders to get there. To enable viewing hidden folders/files, open Folder Options and enable it under the View tab. Once the folder is open, leave it alone.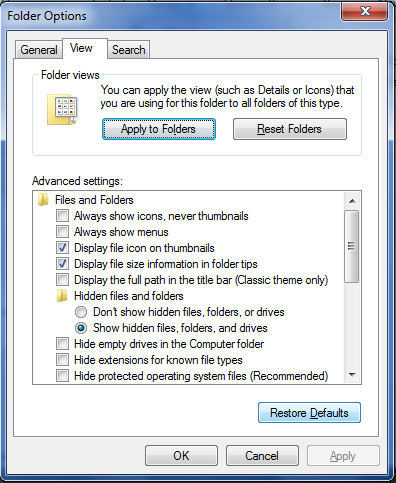 Step 3: Launch Desktop Software, click the Device tab, and select "Update." You'll be told that there are no updates available. Click "View Other Versions" in the lower left corner. Select OS2 if you're downgrading to 2.0.0.4869, or OS1 if you're downgrading to 1.0.8.4985. Click "Install" and then start the installation process.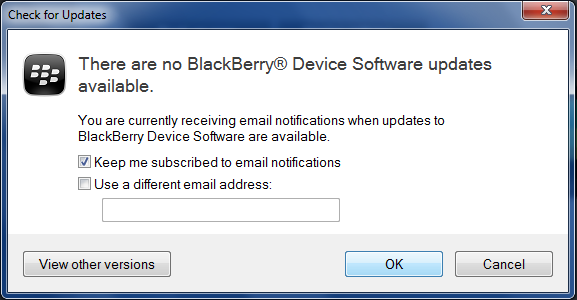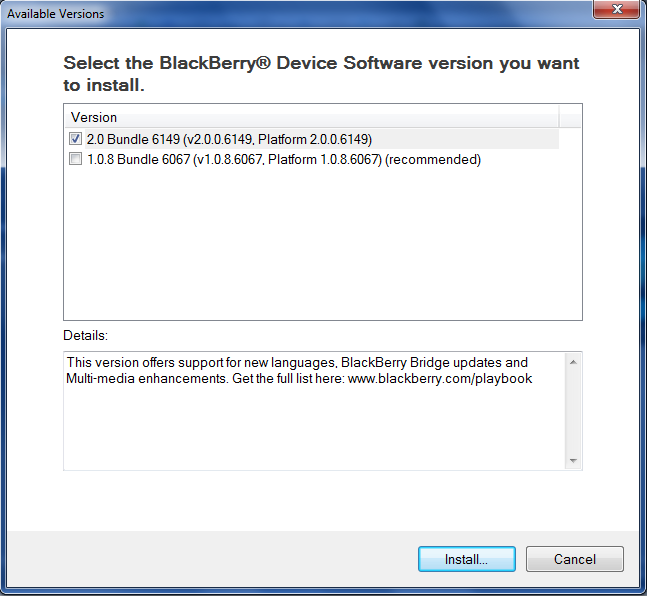 Step 4: Go back to the Loader Cache folder (step 2). There will be a folder with a funky name in there (if there's more than one, the one you want is the most recent one). Open it. This is where BlackBerry Desktop Software is downloading the Playbook OS to.

Step 5: Wait for the QCFM bar to finish downloading. It'll be somewhere around 200mb. Rename the QCFM bar you downloaded in step 1 to match the name of the QCFM bar downloaded by BlackBerry Desktop Software.
Step 6: Replace the QCFM bar downloaded with Desktop Software with the one you downloaded in step 1 - a simple drag and drop will work for this, although I personally use a copy/paste. If you get a duplicate files popup, you're doing something right.
This is the step where timing is important. Again, the QCFM bar cannot be replaced until it has finished downloading, and must be replaced before Desktop Software begins installing it.
Step 7: Just wait for Desktop Software to downgrade your Playbook for you, you shouldn't need to do anything else. When the install finishes, open options and check your OS version under the About tab - if you did everything right, you should now be downgraded!
Once you're downgraded, you can root your Playbook using the Dingleberry tool and update back to the latest OS if you want to - your root will remain untouched.
Having problems? Join the discussion of this post in our forums!
Co-founder and legal nay-sayer of OSBB. Owner of SCrApps Application Development, WebWorks aficionado, Open Source contributor. SCrid2000 on most blogs. I build awesome BlackBerry apps when I'm not doing legal work or spending time with my wife and two boys.
---
Follow me on Twitter - @GShaneC
Check out my apps in BlackBerry World
Website: SCrApps.org