Install Google Market on your rooted Playbook in 4 EASY steps!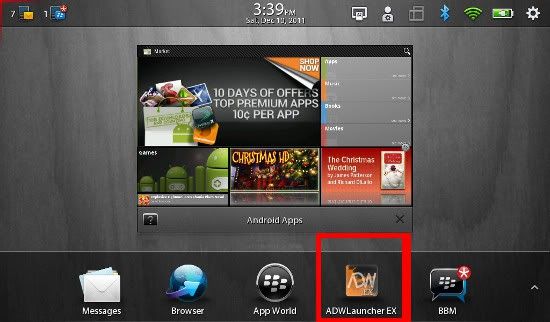 Note: In order to install Google Market, you MUST have rooted your Playbook. If you haven't and would like to, there's a great video on youtube that shows you how to do it (follow steps 2-10). The video also shows you how to install Google Market, but it has something like 20 steps to do it. This tutorial has 4 steps.
There's been a lot of tutorial floating around the internet over the last few days on how to sideload the Android Market and such onto your BlackBerry Playbook. When I first saw one, I read through it and at stopped at step 7: Kill the running Android player "cd /apps/sys.android.XXXX.ns/native/scripts" (XXXX will be different for each device) and run "./android-player-cmd.sh kill-android-core.sh". Now I've never claimed to be a computer genius (I wouldn't go much further then classifying myself as upper-middle competent) but that seemed like a difficult step. The step before that, while easier, also seemed overly difficult: "Open up a root ssh shell and remove "/system/app/SetupWizard.apk" (this can by done by typing in "mv /system/app/SetupWizard.apk /system/app/SetupWizard.apk.bak"."
I figured there must be an easier way, and of course, there was.
Be warned that, despite these instructions making installing Market far easier, OSBB takes no responsibility for you messing up your Playbook. If you do mess it up (which is very unlikely), you can always fix it by doing an OS reload with BlackBerry Desktop Sotware.
Steps:
Step 0: Install Playbook OS2 and root your Playbook with Dingleberry. Open WinSCP and navigate to root. Again, see the video above if you don't know how to do that.
Step 1: Download the OSBB gApps for Playbook zip and unzip it onto your desktop. This folder contains all the standard Google Apps, plus a few extra Android apps your truly thinks the Playbook needs, minus some stuff that makes it not work right (AKA, I did all the work for you lol).
Enter this code in the box to download OSBB gApps for Playbook.zip: Qe250jEbau
[redeemer download="15"]
Step 2. Drag and drop the "System" and "Data" folders onto the root of your Playbook. WinSCP will ask you if you want to "overwrite" the folders (it means merge); Say yes.
Step 3. Sideload the org.adwfreak.launcher-15-1.3.3.55 bar onto your Playbook (more about ADW here). If you don't know how to sideload a .bar file, BerryReview has an excellent how to Here.
Step 4. Reboot your Playbook (necessary to get the Android Player to populate the sideloaded app info).
That's it, you're done! Just click the ADW icon from your Playbook homescreen to access the Android App Player. Wasn't that easy?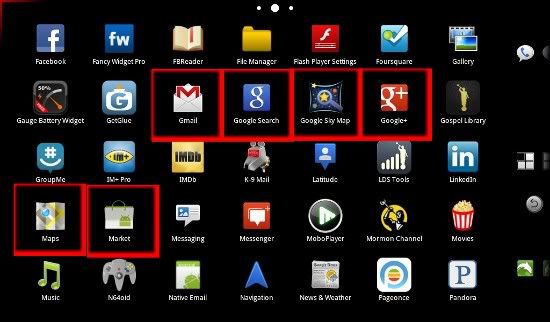 You can now install Android apps to your Playbook directly from the Market. Also, if you have any .apks you want to sideload, you can use Dingleberry and WinSCP to just drop them into your "/data/app/" folder.
Special thanks to @cmwdotme and the rest of the Dingleberry Team for making all this happen!
OSBB owns nothing that is in the OSBB gApps for Playbook zip; we merely assembled it for your convenience.
Co-founder and legal nay-sayer of OSBB. Owner of SCrApps Application Development, WebWorks aficionado, Open Source contributor. SCrid2000 on most blogs. I build awesome BlackBerry apps when I'm not doing legal work or spending time with my wife and two boys.
---
Follow me on Twitter - @GShaneC
Check out my apps in BlackBerry World
Website: SCrApps.org