"bluZee" Custom Playbook Theme released by @sushistew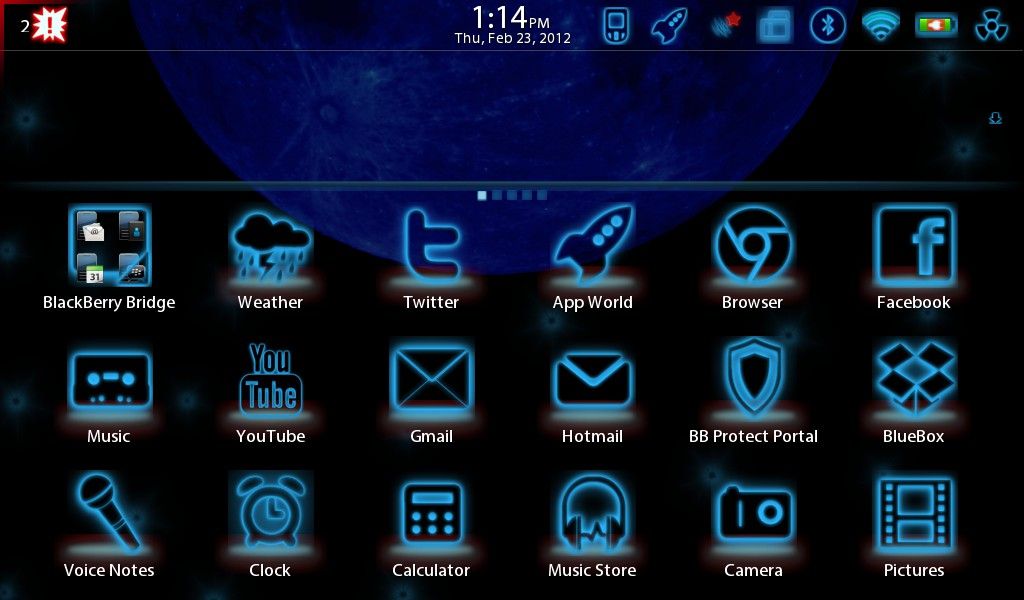 Hey Everyone!
I am releasing my custom theme here on OSBB.
I have changed the tray icons to match the app icons i made.
This theme will change the tray icons and notifications.
You can find the link to the Tutorial below. This is Version 1.0 "bluZee" for rooted playbooks.
http://opensourcebb.com/forums/?mingleforumaction=viewtopic&t=37
Thanks to the OSBB community for letting me join. This Team is awesome, so much potential can't wait to see what else comes.